News & Events
New Surveyor Joins Commercial Team
Details

Created on Monday, 01 August 2016 15:37
Today we welcome George, who joins us as our Junior Surveyor. George will be working in our decorating and tiling division pricing all work and liasing with our site teams.
These are exciting times, with continued planned expansion and growth within the business. Nearing our 40th Year in business, we look forward to many more.
New Sites in Taunton
Details

Created on Monday, 18 July 2016 08:32
Continuing on from a busy summer, we have been awarded the drylining, decroating and ceramic tiling on two sites Taunton. One at the ever expanding Monkton Heathfield for Persimmon Homes along with the new site, Abbeyvale in Bishops Hull, also for the Persimmon Group.This is a location we have been working in for a long time and hold a good, strong pool of local labour.
If you are a CSCS Card holding dryliner, painter or cermaic tiler please fill out the contact us form.
David Wilson Award Double Contract
Details

Created on Tuesday, 28 June 2016 11:24
A strong start to the second start to the second half of year, being awarded the carpentry at Cullompton for David Wilson, Bristol office. This is a continuation of our expansion with new carpenters joining us weekly. In addtion to this we have won the carpentry and drylining contract at Brixton, Plymouth for David Wilson, Exeter office.
If you would like to join our carpentry team, fill out your details on the contact us page.
Junior Surveyor Required
Details

Created on Monday, 30 May 2016 09:43
We are recruiting a
Junior Surveyor
to join our
commercial team
. The role will be within our
painting
and
decroating
division, pricing in-coming jobs, processing sub-contract invoices and day-to-day work within the department. All training will be on-the-job with our current
painting
surveyor
and support from the team of surveyors. An understanding of construction or basic surveying would be hepful but not necessary.
We are starting the recruitment process immediately and looking to start the new candidate within the coming weeks.
Please send all CVs to
This email address is being protected from spambots. You need JavaScript enabled to view it.
New Work with Wainhomes
Details

Created on Tuesday, 19 April 2016 08:14
April has started well with an influx of new orders, an additonal phase for our current site at Yeovil for Persimmon homes,
drylining
and
painting
, as well as a multi-trade contract for
Wainhomes
at the Goodleigh Rise Development in
Barnstaple
. This is a continuation of our expantion in the
North Devon
area. Along side this, we have also been awarded the new parcel at Shorelands,
Bude
for Bovis Homes.
A fantastic start to the month and one we wish to continue. If you are interested in working for us across these and our current sites please fill in your details on the
contact us page.
Carpentry Expands in Weston Super Mare
Details

Created on Monday, 14 March 2016 11:17
With the demand ever growing for good, quality contractors over the South West, we have been asked to undertake on more work, expanding into Weston-Super-Mare.
Having worked in Bridgwater for some years we have pushed further North and are recruitung more new CSCS qualified carpenters to join our team. If you are interested please fill out your details on the contact us page.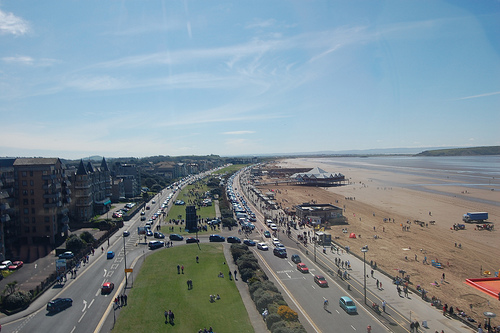 New site in Newquay
Details

Created on Tuesday, 16 February 2016 14:48
Cornwall has been a growing area for us for sometime now, and in addition to this we have been awarded the drylining and screeding contract for Persimmon Homes, Cornwall office, in Newquay.
If you are interested in working for us in Cornwall, please fill out your details on the contact us page of our website.
Merry Christmas 2015!
Details

Created on Friday, 18 December 2015 07:52
From everyone at MJ Stevens, we would like to wish all of our friends and workmates a wonderful Christmas and a very happy New Year!
Our office will be shut at 1.00pm on Wednesday 23rd Decemeber 2015 and will re open on Monday 4th January 2016.
New Customer Care Operative
Details

Created on Friday, 20 November 2015 15:16
Due to continued expansion and a desire to keep up a high standard of customer satisfaction we have taken on a new customer care operative. Les has joined our team to undertake customer care works in occupied houses for our new-build housing clients. He previoulsy owned and ran a maintenace firm, fitting perfectly in our business. Les said, 'No job too big, No job too small...Just some too tall' he joked.
Health and Safety Seminar
Details

Created on Wednesday, 21 October 2015 09:37
On Wednesday 21st October we held our Health and Safety Seminar, hosted by ourselves with SSG Training at Sandy Park. Attended by over 200 people, this was a huge success and showed the support we have from our operatives, clients and in-house staff. The talk covered some 'site basics' along with our policy review. Thank you to all who attended.